Association said reports suggested that low-sulphur diesel is a greater risk to human health, but academics say all marine fuels need to be filtered.
Claims by a maritime association promoting the use of scrubbers that an investigation into the health effects of ship engine emissions prove that heavy fuel oil (HFO) is safer than lowsulphur diesel are not the full story.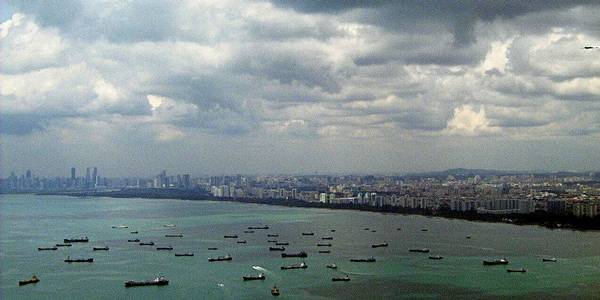 Instead, the report advises that all exhaust gas should be filtered. Responding to Singapore's ban on open-loop scrubber discharging last December, the Exhaust Gas Cleaning Systems Association (EGCSA) claimed: "A study by the University of Rostock… identifies the exhaust emissions from low-sulphur diesel fuels as posing a greater risk to human health than marine exhaust gas scrubbers." The association cited a study entitled Health Effects of Shipping Emissions by the JointMass Spectrometry Centre, a collaboration between Rostock University and Helmholtz Zentrum Munchen (the German Research Center for Environmental Health).
The EGCSA said the report states that "low-sulphur fuel oils using 0.10% [sulphur] distillate… have been shown to have a significantly higher toxic impact than heavy-sulphur fuel oils".
But the two reports in 2015 and 2016 by Rostock University and Helmholtz Zentrum Munchen do not quite say there is a significantly higher risk from low-sulphur fuels. They say both have harmful effects and human health would be best served by all emissions being filtered to remove particulate matter.
In a first report arguing that ship emissions adversely affect the health of inhabitants of coastal regions, the academics state: "HFO had more organics and less but stronger toxic effects, [diesel] had more different effects." The report adds that removing sulphur is not enough to eliminate adverse health effects.
In a second report, they say: "We then found that the emitted particles both from the HFO and from the diesel exhaust had similarly high toxic effects on the macro phages.
Surprisingly, the toxic effects leading to cell death are even slightly lower in the HFO emissions, although the concentrations of known toxic pollutants in the heavy oil emissions are much higher."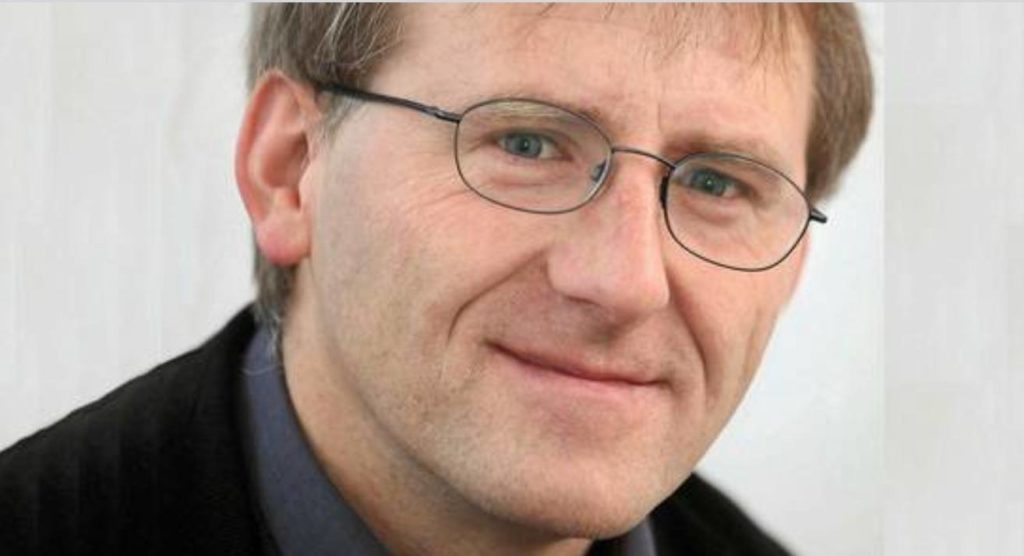 Human health would be best served by all emissions being filtered to remove particulate matter. Value Maritime agrees that removing sulphur is not enough to eliminate adverse health effects.

Ralf Zimmermann led the German studies
Macrophages are a type of white blood cell of the immune system that engulf and digest cellular debris and other foreign substances. They are considered a first level of defence against disease.
The report's authors say that banning HFO "is therefore probably less beneficial than expected for protecting the health of people in coastal areas". Gas scrubbers and particle filters "would precipitate the harmful fine particles from the emissions and thus reduce the adverse health effects, irrespective of the fuel used", they add.
EGCSA representative Don Gregory told TradeWinds this week that Professor Ralf Zimmermann, who led the study, holds the view that the IMO has taken the wrong approach and should have targeted the toxicity of marine fuel emissions, rather than sulphur.
Toxic compounds
Detailed analysis of HFO emissions showed they contained high concentrations of toxic compounds such as metals and polycyclic aromatic hydrocarbon, and were higher in particle mass. These compounds were lower in diesel emissions, which in turn had higher concentrations of elemental carbon, or diesel soot, a known carcinogen.
The report suggests that the higher soot content in diesel fuel "influenced several essential pathways of lung cell metabolism more strongly than particles from the unrefined fuel HFO" and that the health effects should be further investigated.
"For the use of HFO and diesel fuel, we recommend a reduction of carbonaceous soot in the ship emissions by implementation of filtration devices," the report adds. Gregory agrees that the assessment of the health problems is at an early stage, but believes scrubbers are a first step in dealing with the issues.
"If the IMO has the desire to reduce the amount of toxic emissions from diesel engines, then there will be a need to set targets and dates to meet them," he added.
At Value Maritime we have Reinvented Scrubbing. We not only filter sulphur but also Ultra fine particulate matter! Read all about our new scrubbing technique
Source : Tradewinds – January 17th, 2019 Paul Berrill