Scrubbing Reinvented by Value Maritime - Pre-installation
Scrubbing with a Green and Financial Dividend!
Value Maritime believes that with new technological, innovative and financeable solutions we can decrease environmental footprint and contribute to improved competitiveness of vessel operators in the maritime industry.
The two founders of Value Maritime, Christiaan Nijst & Maarten Lodewijks, have known each other from youth and both have proven track records in the shipping- and oil & gas industry.
They have reinvented scrubbing for the Maritime sector by developing a small prefabricated, pre-installed, "plug and play" EGCS in a 20ft transportable casing, which filters the sulphur and ultrafine particulate matter (PM 2.5) from the exhaust gasses of vessels. The system assures compliance with the IMO 0,1% sulphur cap (SECA). >> Download product leaflet VM-ECGS
Pre-installation of Value Maritime Scrubber
Christiaan Nijst (ir.) MIT
Christiaan is the technical brain behind the reinvented "scrubber" technology. Operating from his background as a Chemical Engineer and a former Shell employee.
"While working for Shell in the IMO2020 strategy team, I realized that this regulation change will have a major impact on the Refinery and Maritime industry.
The IMO2020 regulation * will have a lasting effect on how refineries around the world will operate; and will take years of significant investments before the supply and demand will be restored, as can be seen in present day price difference.
Two years ago I came across an Innovative technology from the oil and gas industry and realized that with some adaptations, this could be a disruptive technology as Maritime Scrubber, with it being compact and also capturing ultrafine particle matter."
"We re-engineered the technique and adapted our patented "secret formula" for the shipping industry together with experts in the field.
A successful landbased-test was conducted and witnessed by both Lloyds and DNV-GL. Within the last year we have further developed and fine-tuned our modular innovative scrubber. We were able to fit everything into a 20ft transportable casing.
We wanted to make it simple and very easy to operate. We only used high quality materials and instrumentation, with a simple intuitive operating structure, thereby limiting the time needed for the vessel operator. The Scrubber is pre-installed and pre-commissioned before being mounted on the ship.
We have prepared the scrubber to be compatible as an openloop, closed loop or hybrid system, depending on the customers preference.
The first commercial installation is operating on the Lady Hester from Wijnne Barends.
* Regulation 14 MARPOL, Annex VI- Regulations for the Prevention of Air Pollution from Ships
Maarten Lodewijks (drs, msr, RA, MBA)
Maarten is a financial expert with a solid background as a graduate economist and a qualified registered accountant. He finished his MBA Executive Program at Harvard Business School while working at Rederij Spliethoff where he was responsible for corporate finance.
" While working at Rederij Spliethoff, I looked at the implications of IMO 2020 and knew what a huge impact it will have on the company and the industry as a whole.
While discussing the new compact scrubbing technology with Chris, we realized that all equipment could fit and operate in a 20ft container.
This modular concept makes installation either during new building or retrofit, very simple. It enables you to time the installation to meet your program and to have a standard that covers your entire fleet (old and new). It allows you to move the units from ship to ship (sales) at moderate costs should you need to.
This all-inclusive modular concept supports financing arrangements totally separated from the present ship's financing. Making operational lease for our maritime scrubber a viable and interesting option.
Furthermore looking at the size of the casing we realized it can also be installed on low engine powered (smaller) vessels. This makes it an effective solution for many ships that currently cannot not work with existing scrubber technology.
To make it an attractive business case for ship-owners the price difference between MGO and HSFO (Spread) is an important driver.  With the current spread the payback time in 1 – 1.5 years is already strong. Looking at future prices, payback times are even less than a year.
The price difference, capturing sulphur and ultrafine particulate matters plus the finance ability of our scrubber solution gives us exactly the double dividend Value Maritime stands for."
The first Value Maritime scrubber was financed by "Nationale Groenfonds" (Dutch National Fund for Sustainable Project Finance). They are known to act as a flywheel for innovative solutions that contribute to a better environment.
Not only is the financing is easier, but the full installation of our modular scrubber can also be done in a short time. So, make sure you take a look at our article about doing a Scrubber retrofit installation in 9 days on the Lady Hester.
IMO 2020 is getting closer so for those looking for a solution for their fleet, please do contact us. Our customers are ship-owners or charterers with vessels that have (multiple) engines from 2.0 MW to 9.0 MW. We will be more than happy to discuss how our scrubber could work for you and what financial solutions are possible.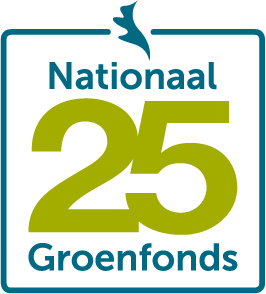 "The price difference, capturing sulphur and ultrafine particulate matters plus the finance ability of our scrubber solution gives us exactly the double dividend Value Maritime stands for."
Scrubber Pre-installation pictures
Source : Value Maritime – dec 12 2018