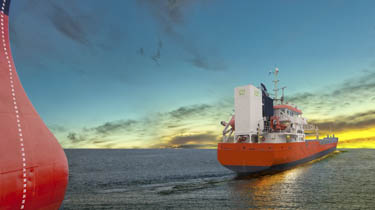 DELIVERING VALUE MARITIME 9.0 MW Scrubber
The 'Sven D' from Visser Shipping outfitted with our Value Maritime 9.0 MW scrubber. Perfect fit!
RETROFIT SCRUBBER INSTALLATION
This video will show you how we were able to do a retrofit scrubber installation on board The "Lady Hester" from Wijnne barends in just 9 days.
PRE-INSTALATION
In this video you can see the pre-installation of the system in our warehouse of a Value Maritime 3.0 MW Scrubber system for the Lady "Hester" from Wijnne Barends
THREE WAY VALVE
Details of the 3 Way Valve which is attached to the exhaust of the vessel.
MODULE POSITIONING
Details of the positioning of the scrubber (casing) on a vessel and working space that remains on deck.
VM Scrubber 9.0MW on the vessel Nordica