A customer of Value Maritime, closed the first lease for their 3.0MW Value Maritime Scrubber Installation.
The 3.0MW Installation is now running successfully on the vessel for 9 months. By signing a lease agreement with Value Maritime Lease Partner Beequip the shipowner arranged financing for their Value Maritime scrubber installation separate from the vessel.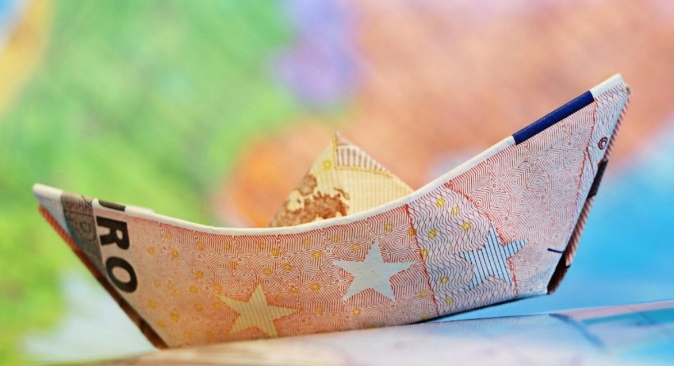 "Our installation is uniquely positioned to make leasing possible for our customer. Something which is of importance in a capital intensive industry like Shipping . We are happy that with our first lease partner Beequip made this possible for our client. We expect more leasing deals, for the greenest option for fossil fuel vessels, to be signed the coming months. This is where Value Maritime stands for: "green solutions for the Maritime Industry with a clear business case for our customer that is financeable"

Maarten Lodewijks – Managing Director Value Maritime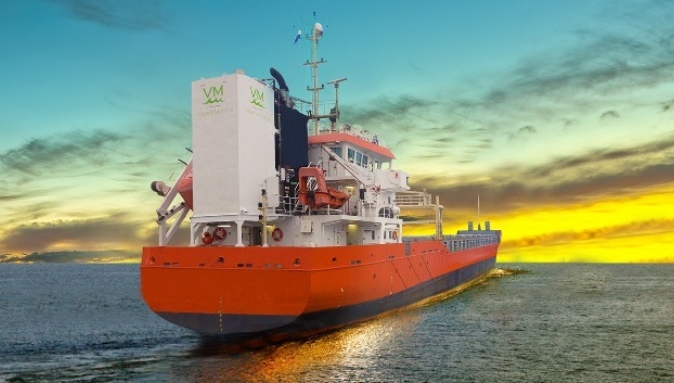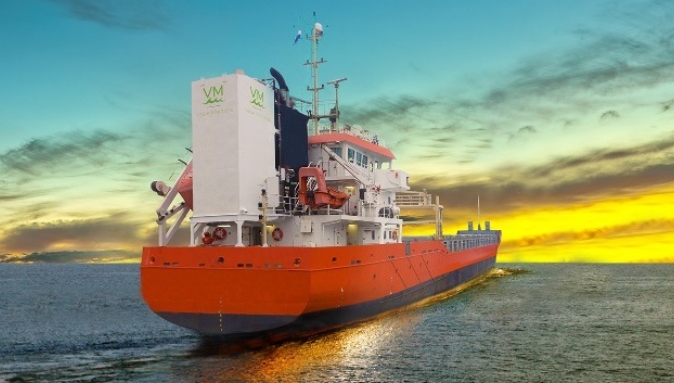 BEEQUIP – EQUIPMENT FINANCING
BEEQUIP is a scale-up Fintech company which works towards the goal of helping SME companies in The Netherlands grow by financing their heavy and mobile equipment.
This leasing company differentiates from the banks by first looking at the value of the (used) equipment instead of looking at financial figures. By meeting the customers' needs in equipment, speed and the best suitable solutions, BEEQUIP is one of the fastest growing companies in the industry.

Interview Giel Claes (Director Beequip):
Do you already do more in the shipping industry?
"Although BEEQUIP is a company close to 4 years old, we are actually doing a lot of business in the shipping industry. Since the company started we have financed approximately 80 million in this industry."
How does leasing a VM Scrubber work via BEEQUIP?
"The process of leasing a VM Scrubber or any other maritime/shipping equipment is fairly easy and we have experience with it; as long as you don't hesitate to give as a call! There is almost always a solution for financing. Our employees with maritime-expertise are glad to share their competence and financing solutions with you. +31(0)103400844 or visit our website for more information"
What is an unique financing solution BEEQUIP has to offer the industry?
"Most common is Financial Lease, in this construction BEEQUIP helps entrepreneurs with financing new or used equipment. Another helpful solution is a Sale-and-lease-back, in this financing solution the company sells some of her ship(s) to BEEQUIP and leases it back. This helps you to liquify your capital for new investments."
What attracted you to Value Maritime?
"Value Maritime is a great company run by very engaged and knowledgeable people, their scrubbers are best in class through simplicity and reliability."
As BEEQUIP, what do you do about sustainability?
"Sustainability is key at BEEQUIP; leasing used equipment contributes to a circular economy. Another core value of the company is financing projects that contribute to a smarter and better environment for all of us. Recently we have financed the FlexFueler, an innovative bunker pontoon: The Flexfueler is designed to have a fixed location to supply inland waterway vessels, but can also be navigated to larger sea-going vessels"
VALUE MARITIME – REINVENTING SCRUBBING
Value Maritime developed a small prefabricated, pre-installed, "plug and play" EGCS in a 20ft transportable casing, that filters Sulphur and ultrafine particulate matter (PM 2.5) from the exhaust gasses of vessels. With the new regulations of IMO2020 getting closer, their system is a good alternative for many vessels for whom traditional retrofit scrubber installations are not an option.
By Installing a Value Maritime Installation shipping companies have the greenest solution compared to MGO in CO2 reduction 2tons per MW per day (15.000 km with a diesel car), Particulate Matter PM10 (99% reduction) / PM2.5 (>90% Reduction) and Sulphur (99% reduction).

The all-inclusive modular concept supports financing arrangements independent from the present ship's financing. Making lease for the Value Maritime scrubber a viable and interesting option.
For more information on financing options for our Value Maritime Scrubber system > please do contact us.
---