-Press Release- 05 June 2023
Product and chemical tanker company Ardmore Shipping Corporation has ordered Value Maritime's (VM) carbon capture ready and emissions-reducing Filtree systems, including the Clean Loop system, for a further three MR Tankers.
Having already signed for six Filtrees at the end of last year, the additional three ships to be made carbon capture ready for collecting CO2 emissions onboard in the future are Ardmore Engineer, Ardmore Exporter and Ardmore Seavanguard. Taking place during regularly scheduled drydocks, the Filtree units will be installed in the first quarter of 2024 at yards in Asia. Timing installations in this way ensures zero disruption to the commercial activities of Ardmore's vessels.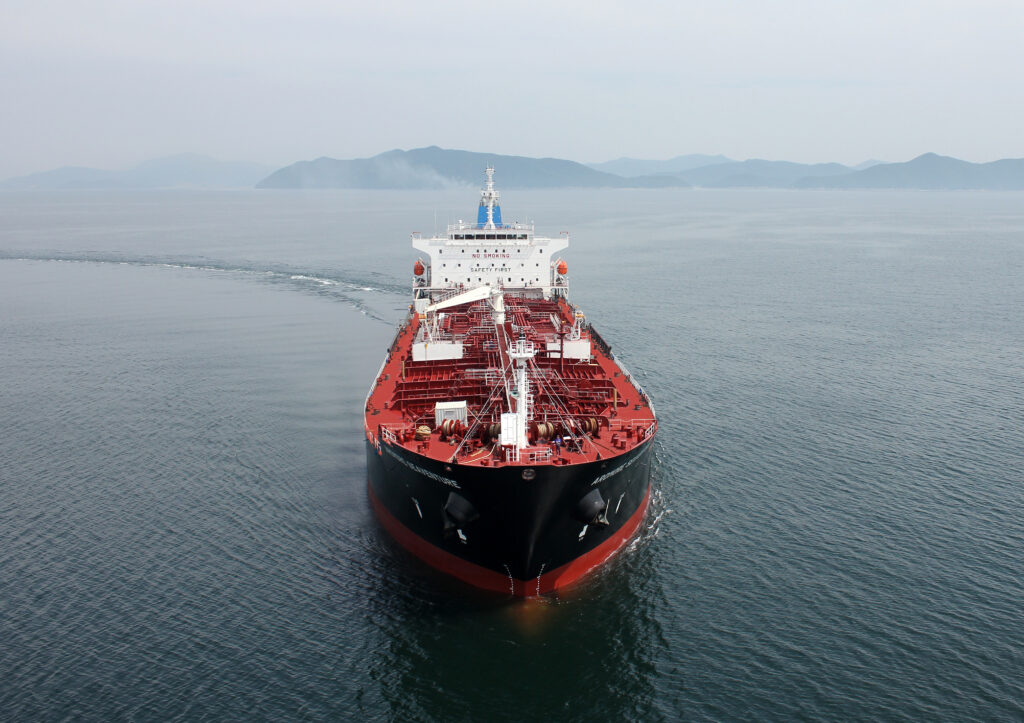 Green technology
The VM Filtree system is based on innovative technology that filters sulphur, CO2 and 99% of ultra-fine particulate matter from the tankers' exhaust stream. The system uses a Clean Loop mechanism which additionally filters its own wash water, removing oil residues and particulate matter, ensuring the pH neutral value of the discharge water.
Carbon capture ready
The plug-and-play Filtree system to be installed on the Ardmore tankers will be outfitted with a modular CO2 capture and storage system to help reduce further emissions. CO2 is captured from the vessel's exhaust and stored in tanks onboard. This is then discharged onshore where it can be used, for example, in the sustainable cultivation of greenhouse crops, methanol plants, and even the food industry.
Yvette van der Sommen, Director Asia Pacific – Value Maritime "You know you are headed in the right direction when you see your clients returning to expand their use of your emission-reducing technology and continuing to develop greener operations with you. The value, instant impact on ship's emissions and quick return on investment is clear for us to see, and we're heartened that Ardmore Shipping sees it too."
Rapid return on investment
The Filtree system offers a rapid return on investment for customers in Ardmore's position. Due to the Filtree system's removal of sulphur from the exhaust gas flow, Ardmore can cut its emissions today while continuing to sail with more cost-effective high-sulphur fuel. Additionally, this positively affects the vessel's performance and maintenance requirements and requires zero downtime.
Garry Noonan, Director of Innovation – Ardmore Shipping "Regarding technology, we firmly believe in collaborating with business and technical partners to create solutions addressing the energy transition. As we adopt what might be referred to as the next generation in exhaust gas cleaning system technology, Value Maritime's Filtree is exceptional in that it not only cleans and neutralizes overboard discharge but also offers an additional benefit in the form of a potential carbon capture upgrade. This gives us flexibility today while economically and efficiently future-proofing our vessels for tomorrow."
Value Maritime
Value Maritime's vision is to dramatically decrease the environmental footprint of shipping and significantly contribute to improving the overall sustainability of the maritime industry. Since 2017, their technology has been helping shipowners and operators to increase their competitiveness by achieving valuable emission reductions and financial savings.
Value Maritime is a fast-growing and innovative company that is sustainable by nature with a team that is dedicated to making an impact.
www.valuemaritime.com
Ardmore Shipping Corporation
Ardmore owns and operates a fleet of MR product and chemical tankers ranging from 25,000 to 50,000 deadweight tonnes. Ardmore provides, through its modern, fuel-efficient fleet of mid-size tankers, seaborne transportation of petroleum products and chemicals worldwide to oil majors, national oil companies, oil and chemical traders, and chemical companies.
Ardmore's core strategy is to continue to develop a modern, high-quality fleet of product and chemical tankers, build key long-term commercial relationships and maintain its cost advantage in assets, operations and overhead, while creating synergies and economies of scale as the company grows. Ardmore provides its services to customers through voyage charters, commercial pools, and time charters, and enjoys close working relationships with key commercial and technical management partners.
Ardmore's Energy Transition Plan (ETP) focusses on three key areas: transition technologies, transition projects, and sustainable (non-fossil fuel) cargos. The ETP is an extension of Ardmore's strategy, building on its core strengths of tanker chartering, shipping operations, technical and operational fuel efficiency improvements, technical management, construction supervision, project management, investment analysis, and ship finance. Ardmore has established Ardmore Ventures as Ardmore's holding company for existing and future potential investments related to the ETP and completed its first projects under the plan in June 2021.