Value Maritime developed a small prefabricated, pre-installed, "plug and play" EGCS in a 30ft transportable casing suitable for vessels with a 9.0MW engine. With
the new regulations of IMO2020 getting closer, the system is a good alternative for many vessels for whom traditional retrofit scrubber installations are not an option.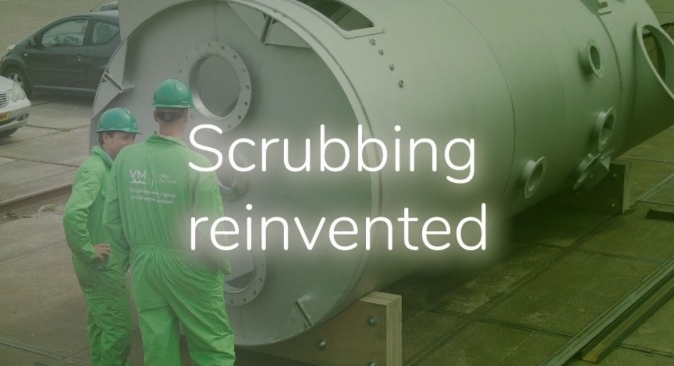 It is the "Greenest" Scrubber in the market which Filters both Sulphur and ultrafine particulate matter. It secures compliance with IMO 0,1% Sulphur cap (SECA).
---
VALUE MARITIME – SCRUBBING REINVENTED
---
The VM 9.0MW is hybrid ready and a closed-loop module can be delivered optional.
By Installing a Value Maritime Installation, shipping companies have the greenest solution compared to MGO in CO2 reduction 2tons per MW per day (15.000 km with a diesel car), Particulate Matter PM10 (99% reduction) / PM2.5 (>90% Reduction) and Sulphur (99% reduction).
For the technical Specification please download the product leaflet