Proud to be among the final three nominees for the Maritime Innovation Award 2019
Five prestigious prizes from the Dutch Maritime Industry are awarded each year during the Maritime Awards Gala. One of these prizes is the "Maritime Innovation Award" for which we are nominated. Of course we are very proud and look forward to the Awards Gala, while keeping our fingers crossed.
"This week, nominees for the "Maritime Innovation Award 2019" were announced.
A total of 17 companies presented their submissions; out of whom five were invited to pitch their entries in front of the jury. Three nominees ultimately stood out: Conoship, Huisman Equipment BV and Value Maritime"
Maritime Innovation Award
This award stimulates the innovative power of maritime suppliers and co-makers by drawing attention to outstanding innovations in systems, components and services.
The Maritime Awards Gala is organised by the Maritime Awards Gala Foundation, which includes representatives from Netherlands Maritime Technology, KVNR, KNVTS, NISS, Nederland Maritiem Land, and the Royal Netherlands Navy.
There are five award categories:
Maritime Award: KNVTS Ship of the Year
Maritime KVNR Shipping Award
Maritime Designer Award
Maritime Innovation Award
Maritime RNLN Van Hengel-Spengler Award
On November 4, 2019  the 14th edition of the Maritime Awards Gala will take place.
Come and celebrate the innovative capacity of the Dutch maritime sector!

VALUE MARITIME – Scrubbing Reinvented
Value Maritime developed a small "plug and play" Scrubber (EGCS) in a 20ft transportable casing, that filters Sulphur and ultrafine particulate matter from the exhaust gasses of vessels. Its CO2 footprint is also 10% lower than when using MGO.
The system assures compliance with the IMO 0,1% sulphur cap (SECA). >> Download leaflet VM-ECGS
Our EGCS comes in three sizes suitable for vessels with different engine size. 3.0MW (0,1%), 6.0MW (0,1%) and 9.0MW (0,1%).
Our systems are hybrid ready and we can provide a closed-loop module in a similar size casing if preferred.
Since we have succeeded in reducing the scrubber size and making it suitable for smaller ships and power, a new segment within shipping can be served.
Due to the modular concept, the system is also suitable for older ships and the scrubber can be financed independent of the current financing of the ship. Leasing is therefore also possible.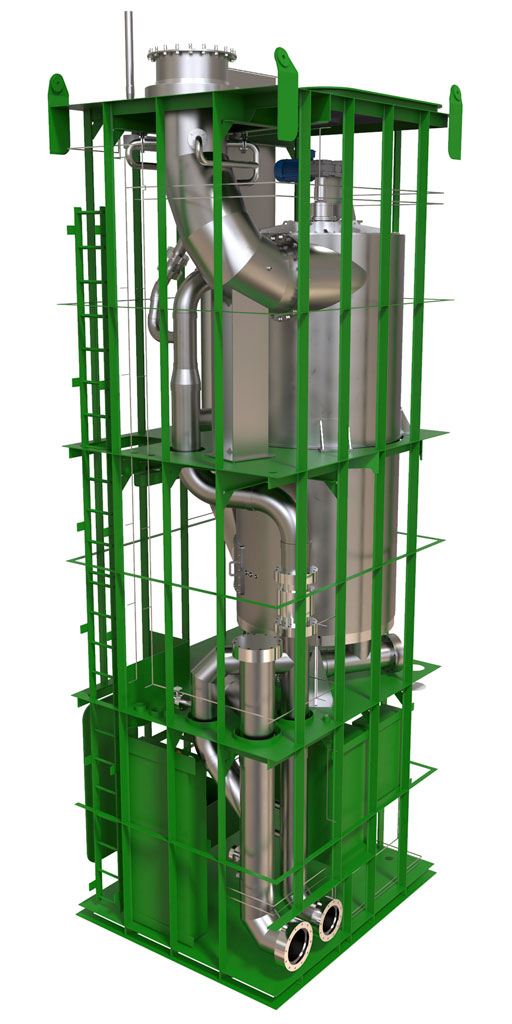 VALUE MARITIME – Scrubbing with a Green & Financial dividend
WHO WE ARE
We are a team of engineers and ship finance experts. We have a proven track record in inventing, installing and financing on- and offshore technological solutions for the oil & gas, process and maritime industry.
In the past our team worked in the following
markets: shipowners (Spliethoff Group), ship builders (Damen), class authorities (Lloyds),  technical university (MIT), oil & gas (Shell), corporate finance (EY)
Value Maritime believes in green solutions that also contribute financially.
For more information about our Value Maritime Scrubber system >> please do contact us.
Video - Retrofit Scrubber installation in 9 days
Video - Scrubbing Reinvented - Pre-installation
Source : Value Maritime – June 26 2019.